Super Mario Kart
is a High Resolution Textures Pack (RiceVideo) for Mario Kart 64 in the style of Super Mario Kart SNES.
Karts, menus, maps and Hud are retextured (Wario is not remplaced by Koopa).
ZIP file includes 16000+ PNG files and 1964Video r94.
Download :
Super Mario Kart 64 v1.0 - 16323 textures - 20mb (114 MB) :
-
https://emulationking.com/bfrancois-mario-kart-64/
(.7z) (Please use winrar or 7zip to extract)
-
http://www.emulation64.fr/?page=download&id=204
(.ZIP)
-
Emulation64.com\textures
archive.
Videos :
Screenshots :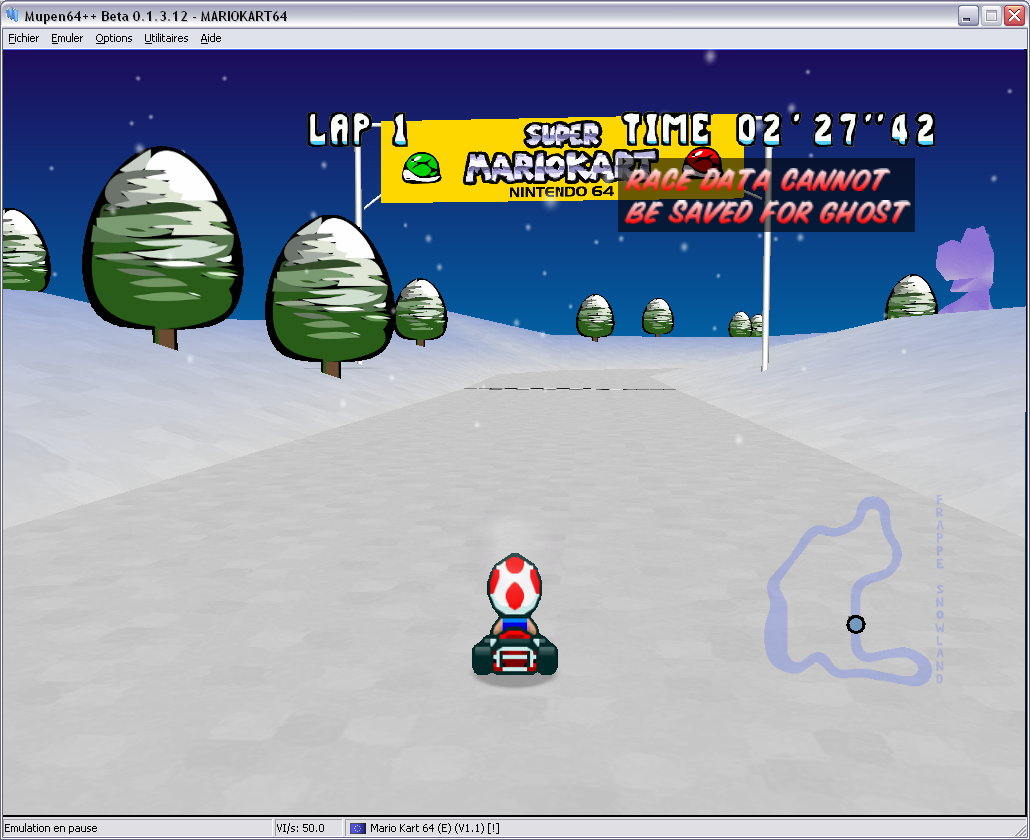 More screenshots :
http://www.emulation64.fr/?page=forum3&action=voir&topic=20509
( Sorry for my english :teehee: )
Last edited by a moderator: