PCSX2 is a free and open-source PlayStation 2 (PS2) emulator. Its purpose is to emulate the PS2's hardware, using a combination of MIPS CPU Interpreters, Recompilers and a Virtual Machine.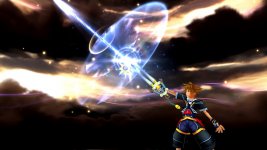 Latest changes:
+ GS: Texture replacement fixes;
+ GUI/Qt: Fix startup project for debugger;
+ VU: Run sync ahead on small blocks & Rework VU Kickstart;
+ GUI/Qt: Fix loading ELF files from menu;
+ GS: Ignore 24bit on DATE and Handle Reversed Color and Z;
+ GS-hw: Adjust DATE selection.
+ GH-workflows: Remove os mentions for auto pad db update.
::
Github
::
Official Site
::
Development builds
::
Related news at PSEmu.pl
Last edited: