This is a very simplified interface for the Libretro project (the cores that make up Retroarch) and was written in the GO programming language. Simpler and faster than the interface of Retroarch (but offering fewer options), it will satisfy most users.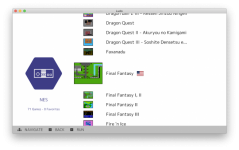 Changelog:
– Misc fixes
– Bump cores
– Sort entries in explorercores
A libretro frontend written in golang. Contribute to libretro/ludo development by creating an account on GitHub.
github.com