Denise is an accurate c64/Amiga emulator whose project is influenced by the higan emulator design.
​
Changelog:
add drag'n'drop overlay:
– files can be inserted into additional drives faster
– files can either only be inserted or inserted and restarted
– multi file support
– fix: Wasapi didn't work on some audio hardware
– thanks to all translators: Ben, Ulgon, Ferenc, Muzza

[Amiga]
– greatly improved accuracy, thanks to amilo3438, vAmigaTS, CPU Tester, AW182
– ~15% speed up
– fix: Drive LED sometimes does not turn off
– display tracks more clearly
– add IPF, DMS, EXE and encrypted kick rom support
– add RTC
– add multi file support for any-loader (fill DF0-3 in one go)
– show power LED in status line
. colors for power and drive LEDs depend on the model
. click on power LED to select audio filter

[C64]
– fix: multi SID UI not updated correctly from config
– fix: sometimes crashes when changing speeder
– add cartridges: Dinamic, Diashow Maker, Super Snapshot V5
– add option to intensify pseudo stereo (now also works with same SID models)

Download Denise for free. C64/Amiga emulator with PAL shader and runAhead. Denise is a cycle accurate and platform independant C64 / Amiga emulator. My motivation for this project is understanding how it works and write clean and easy readable code.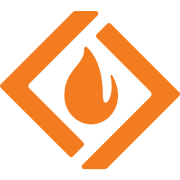 sourceforge.net