CONKER BFD Retexture (Updated 17/Sep)
Hello, I was remembering good old days with this game and wanted to relive the experience, but now with awesome retexturing!!
So... here is the progress
THE SQUIRREL
The Cock and Plucker - I like the original essence of the game, so i dont made it look so different
Spoiler:
Characters
Spoiler:
Conker The Squirrel - 98% aprox.
Bar (main menu) - 96% aprox.
Multiplayer - 85% aprox.
First Chapter - 95% aprox.
The whole game - a bit finished.
Inspiration - Art style:
- Watercolor
- Oil painting
- Hand painted textures
Some in motion...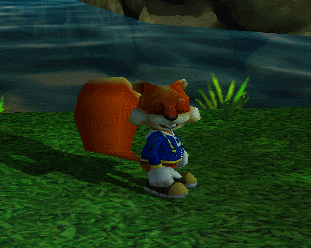 I think this game needs an awesome retexture project fully done...
it would be awesome if you join the project, if you want to help... feel free to let me know
Last edited:
Well if the images actually worked I'd able to make a useful comment >.<
Sorry, hope the images work now... thanks for replying!!
May I ask which plugin are you making this with?
Thanks!! looks more like conker twelve tales haha
May I ask which plugin are you making this with?
Glide64 for PJ64 2.0.0.1, started on Jabo but then moved to Glide!
dont worry about asking anything
Updated post! added some images of characters
Thanks!
Almost finishing multi...
I would like this to be a community project, someone supports?
nice I kind of want to help :3
- - - Updated - - -
Hmm that rar only has the files for conker... Can't get the game load it right either
This looks very promising! I really like the look of it so far.
Projects tend to lay dormant for years, nobody is paying the artists and real life has an effect on free time.