I sure am fellas:bouncy: I played a little TLoZTWW tonight, cranked the graphics way up, and it is eye candy. Pure eye candy. Started fresh, is now at Dragon Roost cavern. The speed is fantastic. It is not full speed on the BIG areas, but still very playable. Still a few graphical glitches here and there, but it doesn´t ruin the fun. Having a broken Gamecube, and a RGB cable which i can´t use, and NO RGB cable for the Wii, this is great. Using the 360 remote. Quite hilarious, using it for Nintendo games.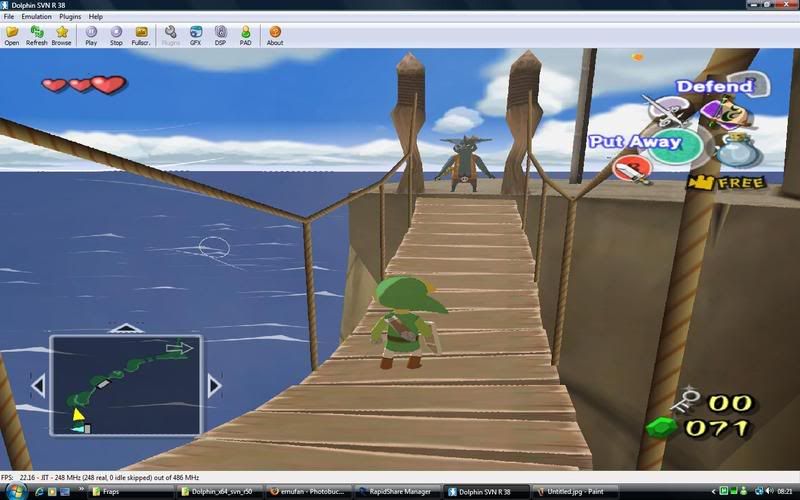 Ahh, i´m having a lot of fun with this...Feel free to post your experiences with the emu, and how you feel about the development this past year. I am VERY interested to know how other look at this.
Oh, and the second shot there? Full speed. That´s right. Or at least VERY close...I´m just so impressed...
Since i first tried this emulator in ´03, i have closely followed the development of this incredible emu. I remember watching a video, with fixed frame rate, of TWW. I was so impressed. There wasn´t much to see, there was a lot of whiteness, but i was still VERY impressed. And look how far it has come. I am extremely proud of you guys, i have no idea how you do it..