Until about a week or so ago, NVIDIA's Transparency AA was exclusively available to GeForce 7 series owners only. Now, with the 91.47 official Forceware driver, TSAA can be enabled via Performance and Quality Settings in the old CP or various tweak utilities such as NVTray with all NVIDIA 6 series cards.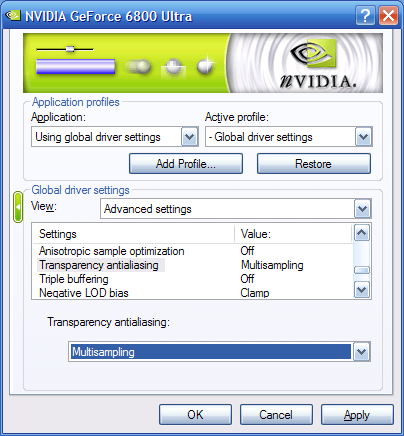 The significance of this for us is that a lot of games for 3D emulators and certain PC games use a lot of Alpha textures, of which standard multi-sampling anti-aliasing methods cannot touch. This is where Transparency AA comes in, anti-aliasing the alpha textures very effectively, and it can make a big difference.
Below shot showing the alpha texture fence in SM64 has 4xMSAA enabled with no TSAA on the left, and 4xMSAA with TSAA (Multisampling) enabled on the right.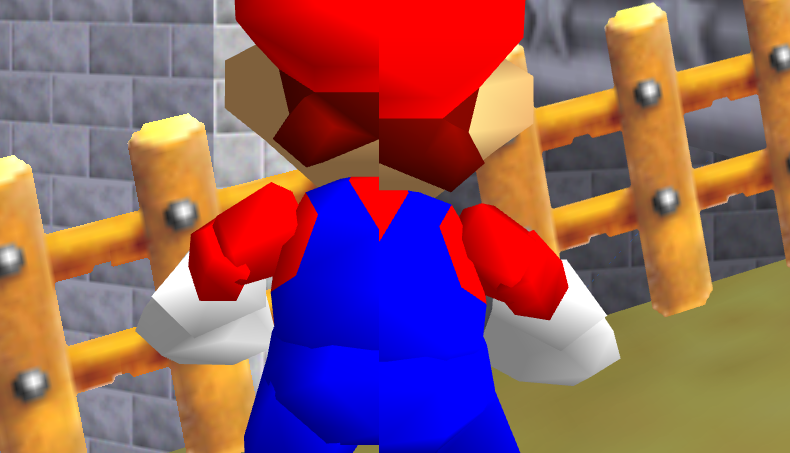 You can download the 91.47 WHQL driver here:
http://www.nvidia.com/object/winxp_2k_91.47.html