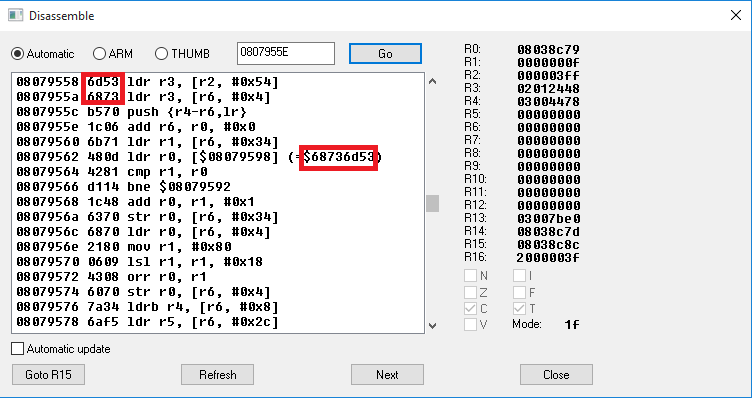 [MENTION=110864]Shonumi[/MENTION] I think I've just found some kind of emulator protection in Advance Wars =)
When this function is first called r6 is zero, which means that the ROM reads from bios memory. It seems that it compares the value it read with a word which seems to be the word of two thumb instructions.
EDIT: I also noticed similar odd reads in other ROMs and the bios also reads from an odd address in the io ram. Maybe it was common protection to "provoke" special mmu cases back then?
Last edited: